Research and production enterprise MITEK Ltd ( Mykolaiv, Ukraine)
has been specializing in the field of magnetic-impulse engineering since 1993. RPE MITEK is the leading designer and unique producer of magnetic-impulse installations IM MITEK® , designed for:
• collapse of bridging, prevention and elimination of arching and ratholing in metal bins and hoppers;
• cleaning and stripping the walls of metal bins, hoppers, silos, chutes and other surfaces from different hanging, sticking, freezing powder&bulk solids (iron-ore, bauxites, sintering mix, concentrate, limestone, burden, coal, coke, molding sand, cement, mixed fodders, flour, dried milk, sawdust, other loose granular substances and materials);
• for shaking the hoses in bag collectors and electrodes of electric precipitators for the regeneration of filters.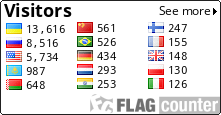 Equipping of bunkers with IM magnetic-pulse installation.
SHORT INFORMATION
Since 1993
the enterprise "MITEK" Ltd has produced and introduced about
600
magnetic-impulse installations IM in 13 countries of the world: Ukraine, Kazakhstan, Russia, Republic of Belarus, Slovakia, Georgia, Uzbekistan, Armenia, Kyrgyzstan, Azerbaijan, Czech Republic, Hungary, Finland.
Our enterprise's main field of activity since foundation is design and innovations in technologies, based on transformations of electric energy, including design and production of necessary equipment for these purposes.
BASIC ADVANTAGES OF MAGNETIC-IMPULSE SYSTEMS
Long-standing practice of IM installations operation on different enterprises testifies higher efficiency of magnetic-impulse method of collapse of bridging in comparison to vibroactivators and air blasters. Besides that magnetic-impulse installations are more cost-effective ones in the course of operation.
Main customers of our equipment
RPE "MITEK" realize
Design, production, delivery, installation, precommission, guarantee maintenance, post-warranty service on
IM installations.
Research and production enterprise MITEK Ltd
Address: 24-A, Yavornytsky str. Mykolaiv, 54018, Ukraine

Tel/fax: +380 (512) 449548
Tel/fax: +380 (512) 446185

e-mail: info@mitek.com.ua