Research and production enterprise MITEK Ltd ( Mykolaiv, Ukraine)
has been specializing in the field of magnetic-impulse engineering since 1993. RPE MITEK is the leading designer and unique producer of magnetic-impulse installations IM MITEK® , designed for:
• collapse of bridging, prevention and elimination of arching and ratholing in metal bins and hoppers;
• cleaning and stripping the walls of metal bins, hoppers, silos, chutes and other surfaces from different hanging, sticking, freezing powder&bulk solids (iron-ore, bauxites, sintering mix, concentrate, limestone, burden, coal, coke, molding sand, cement, mixed fodders, flour, dried milk, sawdust, other loose granular substances and materials);
• for shaking the hoses in bag collectors and electrodes of electric precipitators for the regeneration of filters.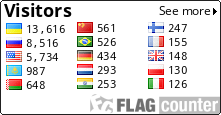 Operating results RPE "MITEK", Ltd. for 2013 year
Summarize the results of 2013, it should be noted the following achievements of our company.
Improvement of product quality.

For purposes of competitive recovery, for the maximum satisfaction of the requirements and expectations of customers, there was developed and implemented a Quality Management System in accordance with the international standard ISO9001:2008. The prime object is quality improvement of products and services, the maximum satisfaction of existing requirements and expectations of customers. More.

Geographical extension of the equipment implementation.

In 2013, the NPP " MITEK " for the first time supplied magnetic-impulse installations in Georgia and the Czech Republic. The customers of equipment are LLC "Georgian Manganezi " - in Georgia , Arcelor Mittal Ostrava as - in the Czech Republic. Full list.

New partners.

We found a reliable partner in the name of LLC RPC "Kuzbass -Service"", which since August 2013 represents the interests of RPE "MITEK", Ltd. in the Kuznetsk coal basin for the implementation, post warranty and maintenance services of our magnetic impulse installations.

Implementation of equipment on turnkey basis on LLC " Nikolayev Alumina Refinery".

In 2013 was organized and executed the implementation of magnetic impulse equipment on a turnkey basis, which provided development of the project, equipment manufacturing, delivery, installation, erection and commissioning works, and also partial reconstruction of equipped objects. Assigned tasks are completed efficiently and within the agreed with the customer terms. A positive result of this implementation opens up new possibilities of cooperation with our company.

Quantitative characteristics of produced and implemented equipment.

By the end of 2013 RPE "MITEK", Ltd. produced 30 magnetic impulse installations, 27 of which in the same year were already implemented at customers' sites. Also were implemented another 5 magnetic impulse installations that were produced earlier, in 2012. Full list of 2013.

Exporter of the Year.

According to the statistic data of Ukrainian enterprises in the sphere of international business activity RPE "MITEK", Ltd. took the 4th place among Ukrainian exporters in category "Electrical machinery, equipment and parts".

Laureate of the contest "100 best goods of Ukraine".

September 26, 2013 RPE "MITEK", Ltd. was awarded the title of Laureate of All-Ukrainian products quality contest "100 best goods of Ukraine " in the nomination «Technical and industrial goods». More.

Tenders.

Throughout the 2013 year RPE "MITEK", Ltd. constantly participated in all known open tenders for the supply of magnetic impulse equipment. Concluded contract as the result of winning in these contests show that our product is not only competitive, but also is leading in the context of "price- quality".

Exhibitions and Conferences.

In 2013, the company took an active part in exhibitions and conferences, both in Ukraine and abroad, that let attract new customers and partners.

Participated in activities such as:

6th International conference "Metallurgy- INTECHECO 2013" , Moscow, Russia , 26-27 March 2013;
5th International Industrial Forum . Specialized Exhibition «UzMiningExpo- 2013", Uzbekistan, Tashkent, 27-29 March 2013;
21th International Specialized Exhibition "Machinery. Metallurgy. 2013 ", Ukraine , Zaporozhye, 21-24 May 2013;
Regional exhibition of products of the participants of the 10th anniversary contest of the "100 best goods of Ukraine ", Ukraine , Nikolaev , August 23, 2013;
Regional scientific -technical conference "Economy, efficiency and safety of thermal coal drying ", Russia , Kemerovo region. , Muski , 13 September 2013;
The national exhibition of products of the winners, the laureates and participants of the 10th anniversary contest «100 best goods of Ukraine», Kiev, Ukraine, 01-02 November 2013.

Modernization and development.

The enterprise is constantly performs engineering works for the optimization of production and the development of new technical solutions for the effective operational commitment – cleaning surfaces from sticking, hanging and freezing materials.
Summarize the abovementioned, we can say with confidence that the products RPE "MITEK ", Ltd. becomes better, the company is being modernized, policy of cooperation with the customer becomes more flexible and mutually beneficial , which is the key to successful development of our company.