Research and production enterprise MITEK Ltd ( Mykolaiv, Ukraine)
has been specializing in the field of magnetic-impulse engineering since 1993. RPE MITEK is the leading designer and unique producer of magnetic-impulse installations IM MITEK® , designed for:
• collapse of bridging, prevention and elimination of arching and ratholing in metal bins and hoppers;
• cleaning and stripping the walls of metal bins, hoppers, silos, chutes and other surfaces from different hanging, sticking, freezing powder&bulk solids (iron-ore, bauxites, sintering mix, concentrate, limestone, burden, coal, coke, molding sand, cement, mixed fodders, flour, dried milk, sawdust, other loose granular substances and materials);
• for shaking the hoses in bag collectors and electrodes of electric precipitators for the regeneration of filters.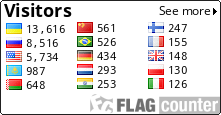 Sertificate ISO9001:2008 was obtained
The Certification Body of TÜV SÜD Managment Service GmbH (Germany, Munich) 2014-01-15 issued the certificate which certifies that our enterprise has established and applies a Quality Managment System in accordance with requirements of the international standart ISO9001:2008.
RPE "MITEK" realize
Design, production, delivery, installation, precommission, guarantee maintenance, post-warranty service on
IM installations.
Research and production enterprise MITEK Ltd
Address: 24-A, Yavornytsky str. Mykolaiv, 54018, Ukraine

Tel/fax: +380 (512) 449548
Tel/fax: +380 (512) 446185

e-mail: info@mitek.com.ua