Research and production enterprise MITEK Ltd ( Mykolaiv, Ukraine)
has been specializing in the field of magnetic-impulse engineering since 1993. RPE MITEK is the leading designer and unique producer of magnetic-impulse installations IM MITEK® , designed for:
• collapse of bridging, prevention and elimination of arching and ratholing in metal bins and hoppers;
• cleaning and stripping the walls of metal bins, hoppers, silos, chutes and other surfaces from different hanging, sticking, freezing powder&bulk solids (iron-ore, bauxites, sintering mix, concentrate, limestone, burden, coal, coke, molding sand, cement, mixed fodders, flour, dried milk, sawdust, other loose granular substances and materials);
• for shaking the hoses in bag collectors and electrodes of electric precipitators for the regeneration of filters.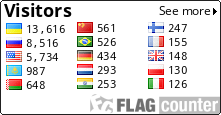 RPE "MITEK" Ltd. – exporter of 2016 year
Summing up the results of 2016 year in the overall performance rating of leading manufacturers in Ukraine, the enterprise "MITEK" won the first place (Gold of rating) among Ukrainian exporters accounting for the sum of four indexes in foreign trade. (Commodity group 8543 "Electrical machinery, equipment and its parts...) In confirmation of the above-said RPE "MITEK" Ltd. was awarded "Exporter of the year" Certificate for substantial contribution to economic development of our state. Thus the enterprise consolidated its leadership positions of a successful enterprise.
Being on the list of the enterprises, which demonstrated appreciable economic results, RPE "MITEK" confirmed its reliability and perspectives for further successive development, securing the reputation of a trustworthy partner. The high appraisal means guarantee of company's high competitiveness in both domestic and foreign markets. The current title was also confirmed by the medal "LEADER OF THE YEAR*EXPORT IMPORT AWARD".
RPE "MITEK" realize
Design, production, delivery, installation, precommission, guarantee maintenance, post-warranty service on
IM installations.
Research and production enterprise MITEK Ltd
Address: 24-A, Yavornytsky str. Mykolaiv, 54018, Ukraine

Tel/fax: +380 (512) 449548
Tel/fax: +380 (512) 446185

e-mail: info@mitek.com.ua