Research and production enterprise MITEK Ltd ( Mykolaiv, Ukraine)
has been specializing in the field of magnetic-impulse engineering since 1993. RPE MITEK is the leading designer and unique producer of magnetic-impulse installations IM MITEK® , designed for:
• collapse of bridging, prevention and elimination of arching and ratholing in metal bins and hoppers;
• cleaning and stripping the walls of metal bins, hoppers, silos, chutes and other surfaces from different hanging, sticking, freezing powder&bulk solids (iron-ore, bauxites, sintering mix, concentrate, limestone, burden, coal, coke, molding sand, cement, mixed fodders, flour, dried milk, sawdust, other loose granular substances and materials);
• for shaking the hoses in bag collectors and electrodes of electric precipitators for the regeneration of filters.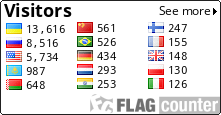 The works permit in fire and explosion hazardous areas was extended
In April 2020 year the action of permit on implementation of hazardous works by specialists of RPE «MITEK» was extended to 20.04.2025 year, namely: works in fire and explosion areas in course of erection supervising and adjusting of magnetic-impulse installations at the customer facilities, where hot works are not required.
RPE "MITEK" realize
Design, production, delivery, installation, precommission, guarantee maintenance, post-warranty service on
IM installations.
Research and production enterprise MITEK Ltd
Address: 24-A, Yavornytsky str. Mykolaiv, 54018, Ukraine

Tel/fax: +380 (512) 449548
Tel/fax: +380 (512) 446185

e-mail: info@mitek.com.ua