Research and production enterprise MITEK Ltd ( Mykolaiv, Ukraine)
has been specializing in the field of magnetic-impulse engineering since 1993. RPE MITEK is the leading designer and unique producer of magnetic-impulse installations IM MITEK® , designed for:
• collapse of bridging, prevention and elimination of arching and ratholing in metal bins and hoppers;
• cleaning and stripping the walls of metal bins, hoppers, silos, chutes and other surfaces from different hanging, sticking, freezing powder&bulk solids (iron-ore, bauxites, sintering mix, concentrate, limestone, burden, coal, coke, molding sand, cement, mixed fodders, flour, dried milk, sawdust, other loose granular substances and materials);
• for shaking the hoses in bag collectors and electrodes of electric precipitators for the regeneration of filters.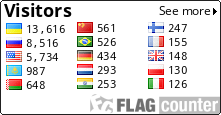 100 best goods of Ukraine
23.08.2013 ã.
our company became the winner at the regional stage of quality of products competition «100 best Ukrainian products».
Photo report of the exhibition can be viewed here.
RPE "MITEK" realize
Design, production, delivery, installation, precommission, guarantee maintenance, post-warranty service on
IM installations.
Research and production enterprise MITEK Ltd
Address: 24-A, Yavornytsky str. Mykolaiv, 54018, Ukraine

Tel/fax: +380 (512) 449548
Tel/fax: +380 (512) 446185

e-mail: info@mitek.com.ua